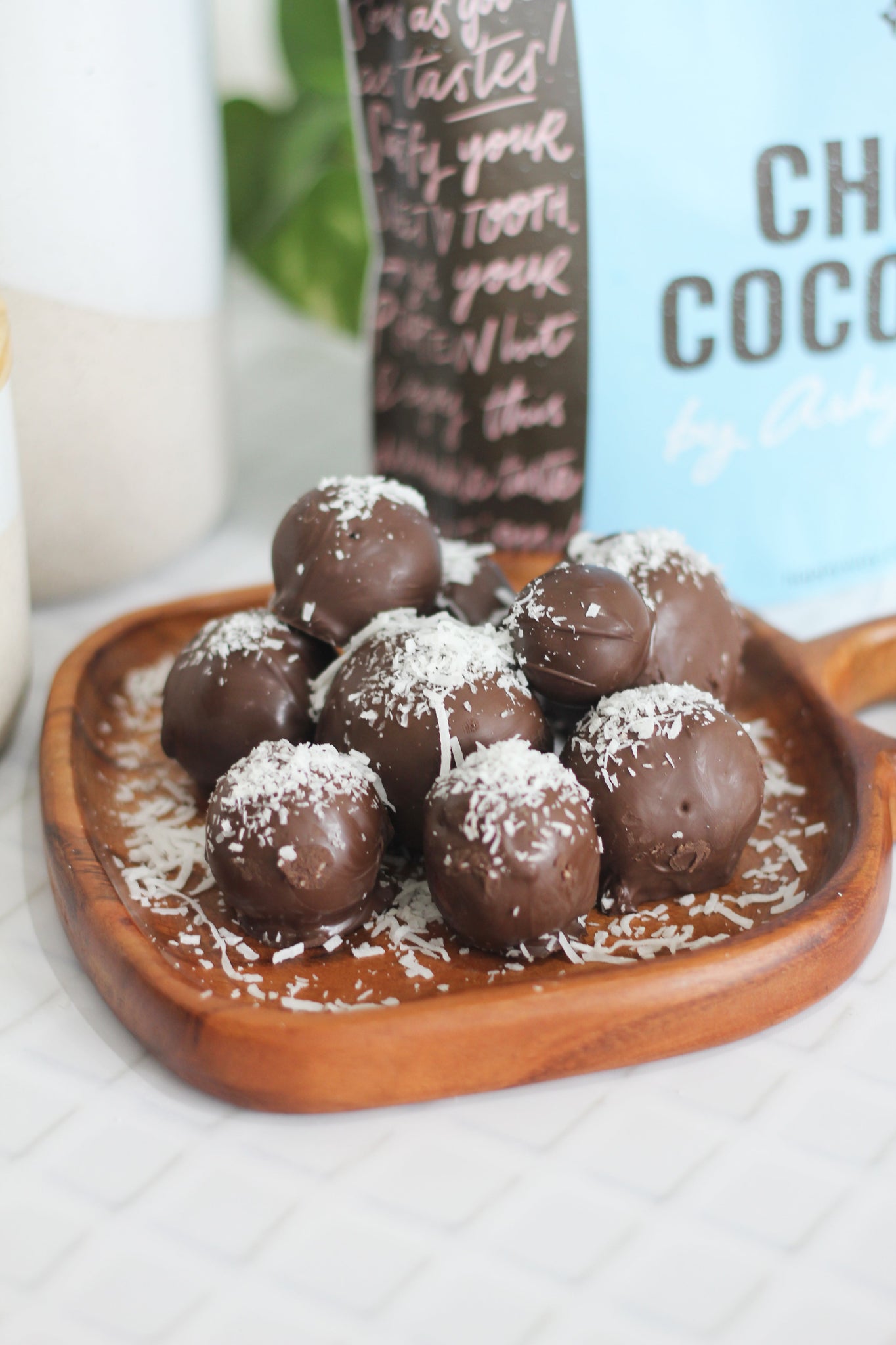 INGREDIENTS 
METHOD
In a food processor, blend all ingredients (except dark chocolate) until well combined.
Roll the mixture into 3 cm balls and place on a lined baking tray and freeze until firm. 
Melt the chocolate with coconut oil and dips the balls into the melted chocolate until completely covered. 
Refrigerate until ready to serve and enjoy! 
MACROS 
Protein: 39.4 g
Energy: 234 calories