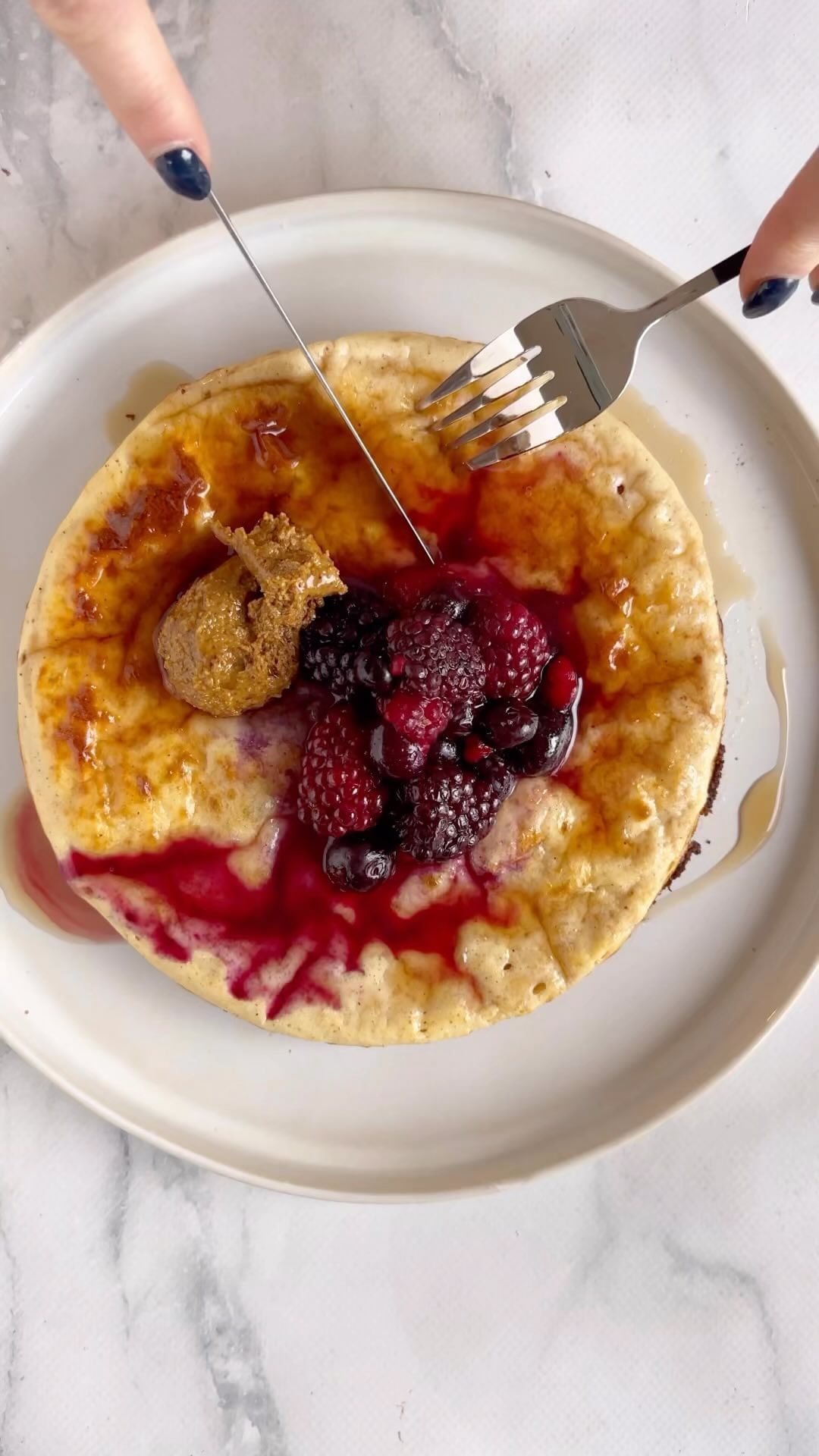 HIGH PROTEIN PANCAKE SOUFFLÉ
High protein 62g • low carb 11g • healthy fats 9g

It's the perfect breakfast for post workout, building muscle, or keeping you satiated until lunch!
INGREDIENTS
1 & 1/2 tsp baking powder

1 egg, beaten

90g salted caramel YoPro
METHOD
Preheat oven to max temp on fan forced.

Place beaten egg and yopro into a bowl and mix until smooth.

Add remaining ingredients and mix.

Heat EVOO in a small (oven safe) frying pan then pour the pancake batter in.

Cook on a medium heat until bubbles start to form.

Transfer to oven (middle rack) and cook until the top starts to brown slightly (around 10 mins or so).

Keep a close eye on it so it doesn't burn.

Take out and top with warm berries, nut butter (I used almond & pistachio) and maple syrup (I used sugar free). 
Recipe by Dianna Yota