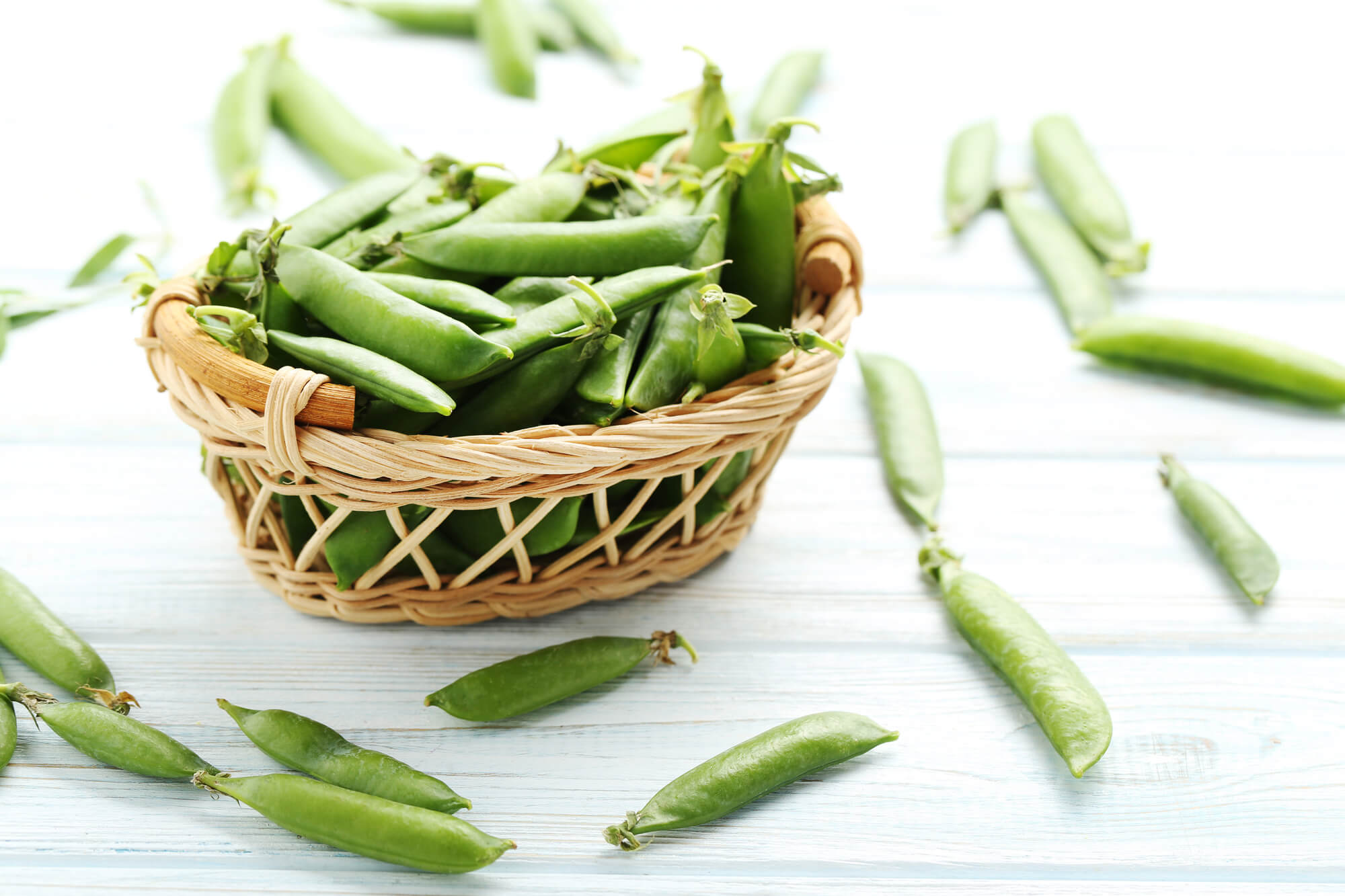 SAY HELLO TO GAINS WITH ORGANIC PEA PROTEIN POWDER
Plant based proteins can be a revolution for those with allergies or dairy sensitivities, those who choose to live a vegan lifestyle or people who are simply trying to maintain a healthy diet. Peas are low in fat, cholesterol free, an excellent source of protein, vegan, gluten and lactose free, so it's no surprise that organic pea protein powder is shaking up the supplement game.
How are peas turned into protein powder you ask? The process is simple. Dried peas are ground into a fine powder and the starch and fibre are removed for a completely concentrated protein substance.
Organic pea protein powder contains the highest level of protein of all plant-based proteins with 25g per scoop, making it the same level as whey powder, just without the extra discomfort of bloating, flatulence, stomach pain, and sensitivities to particular foods that are included in whey.
We researched the most significant benefits of consuming organic pea protein powder to help you on your journey to exceptional health.
Health Benefits of Pea Protein Powder
Rich In Nutrients
BCAAs (branched chain amino acids) are necessary for muscle growth and repair, reducing the breakdown of muscles post-workout, and the transportation of energy to the muscles, so luckily, nature has provided us with a substance filled with amino acids. Peas harbor vitamins A, E, D and K, fibre, lysine, arginine, phenylalanine with minimal levels of carbs, fat and unwanted calories. Accordingly, protein powders made from organic peas fulfil the necessary requirements by the World Health Organization.
Hypoallergenic
Organic pea protein powder contains no allergenic ingredients for people to build an intolerance, decreasing the risk of developing an allergy or receiving uncomfortable symptoms from recipes of gluten and lactose. With a supplement that is gluten and lactose free, your bound to feel much better pre and post workout as pea protein aids digestion, allows for energized workouts and decreases belly fat. It also activates the ghrelin hormone while leaving you feeling fuller for longer, aiding weight loss and dieting.
Low In Carbohydrates
If you're limiting carbs, pea protein powder is great with only 2 grams of carbohydrates per scoop and 2 grams of fibre per scoop which regulates blood sugar. Consuming products low in carbs is also beneficial for your heart's health, reducing the risk of disease.
100% Vegan
The powder is derived completely from plant-based proteins meaning its 100% animal and cruelty free. Not only are you benefiting your body by reducing your animal product intake, but you're saving the lives of animals and the resources in our environment.
Promotes Heart health
Pea protein promotes heart health by reducing blood pressure. It may also lower cholesterol levels and reduce the body's production of fats. Therefore, plant-based proteins such as pea protein may reduce the risk factors of heart disease and minimise inflammation in the body.
Try our Choc Pea Princess vegan protein powder! It's an all natural and guilt-free way to get the afternoon boost you royally deserve. Pour it in your shaker and start your day the right way...the happy way.
Shake one scoop in a jar or shaker with 250ml of water, milk or nut milk. Alternatively, you can mix one scoop into your oats, natural yogurt or smoothie. For optimal results consume twice a day.
Ingredients:
Pea protein isolate for plant-based protein
Rice protein to lower blood sugar
Coconut flour to aid digestion
Cacao for yummy choc flavour
Chia seeds for natural antioxidants
Psyllium husk for weight control and intestinal health
Stevia leaf for natural sweetness
Maca for fertility and sex drive
Himalayan rock salt to boost mineral intake
To find out more about plant-based protein powder, check out our blog on the 'Life changing benefits of vegan protein powder'.