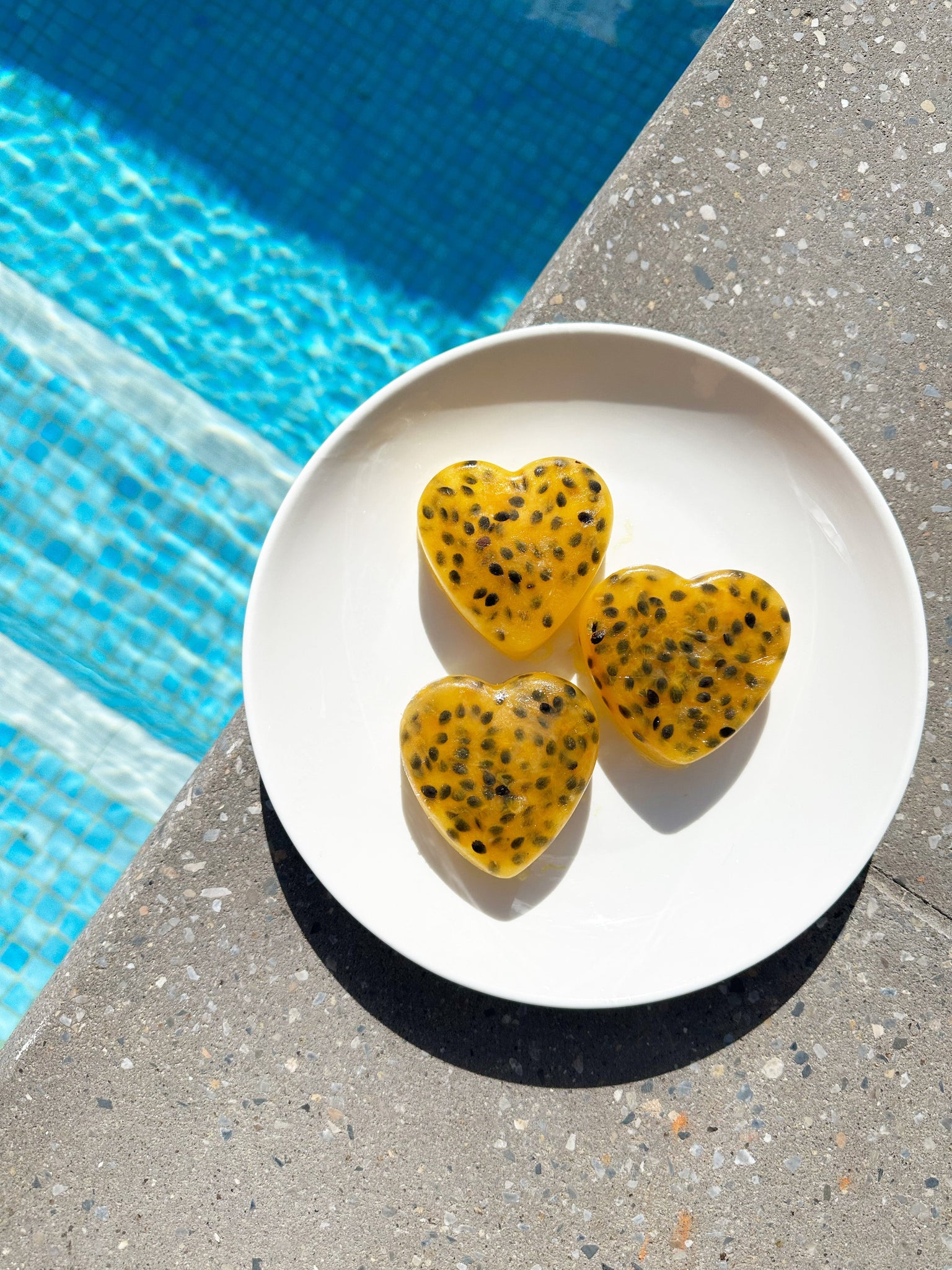 PASSIONFRUIT PROTEIN WATER JELLIES
INGREDIENTS
10g Gelatine (flavoured or unflavoured)
250ml boiling water
30g Passionfruit Whey Protein Water
250ml cold water
Passionfruit pulp (optional)
METHOD
Place the gelatine and boiling water in a heatproof bowl and mix until it's all dissolved.

Add the protein powder and mix until combined.

Add the cold water and mix well.

If you want to add the passionfruit pulp you can mix this in now or place at the bottom of your moulds. 

Pour into jelly moulds.

Set in the fridge for a minimum of 4 hours.

Enjoy!