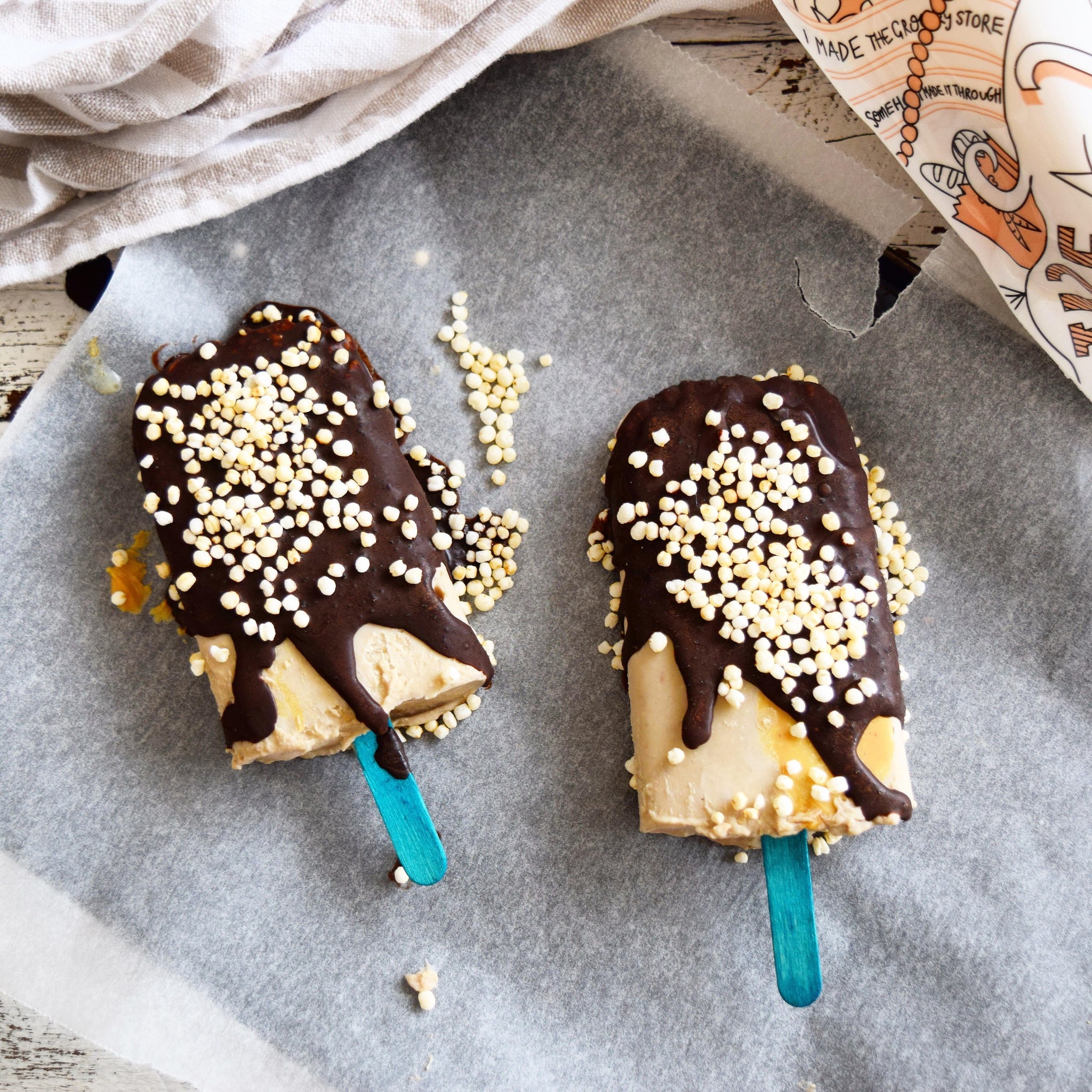 Peanut Butter, chocolate coated Pops
1 Over-ripe Banana
2 Tablespoon Peanut Butter
1 Tablespoon Rolled Oats
1/3 Cup Milk of Choice
Choc Coating:
2 Tablespoons Cacao
1 Tablespoon Coconut Oil, melted
1 Teaspoon Honey or Rice Malt Syrup
Optional Toppings:
Crushed Peanuts
Crushed Nuts
Puffed Quinoa
Peanut Paste
Add all ingredients into a high-speed blender and blend well until smooth
Add the mixture into ice-block molds and place into the freezer to set overnight
To make the chocolate coating, simply add the cacao, sweetener and coconut oil into a bowl and whisk.
Dip the frozen popsicles into the chocolate, sprinkle with toppings and place back into the freezer (on a flat tray coating in baking paper) to set for 10-15mins. Enjoy! 
Buy Vegan Vanilla protein here
Recipe by @malissafedele