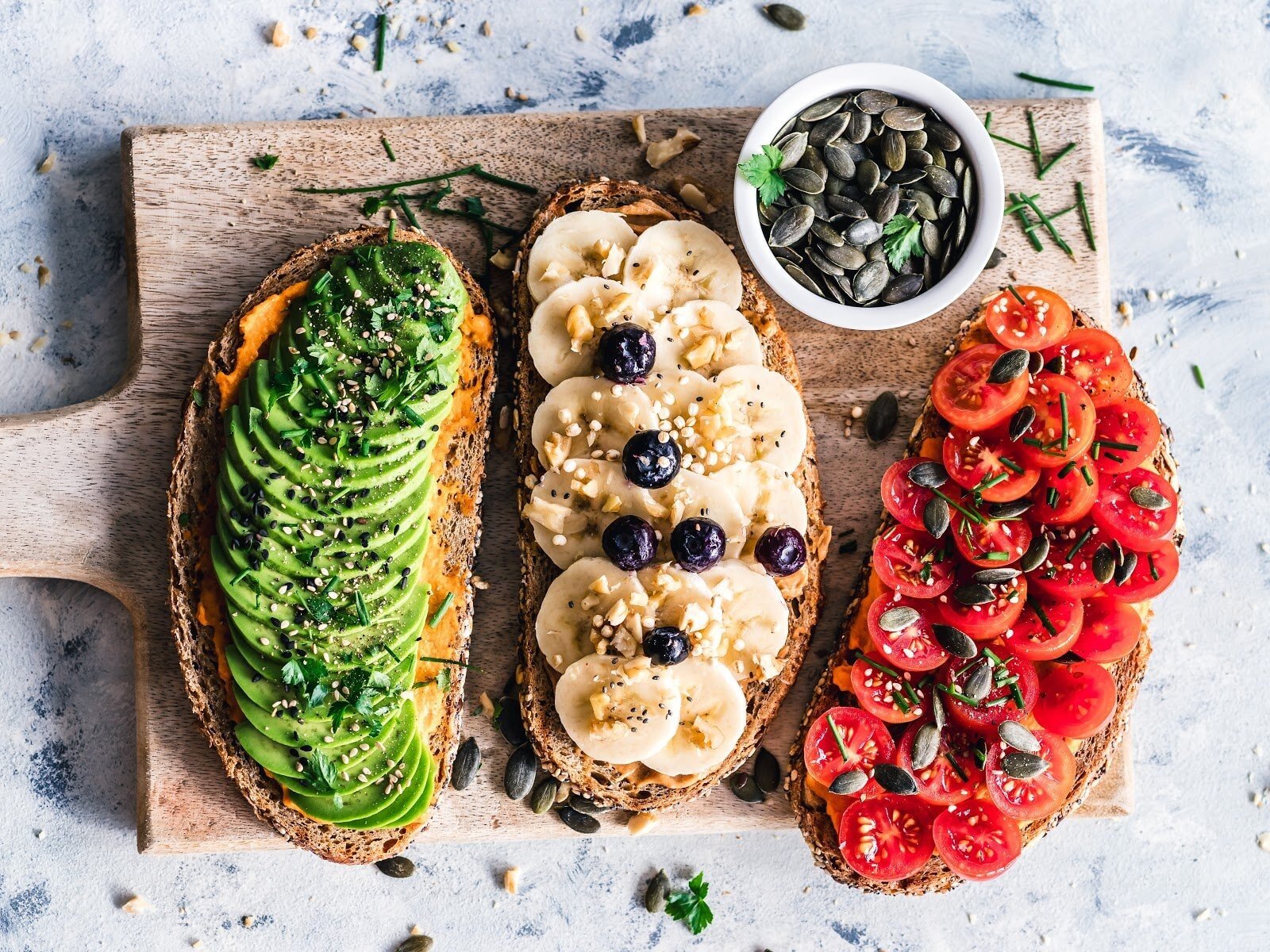 Finding the best high protein vegan meals
It's never been easier to find vegan meals! Some services deliver straight to your door, or if you like the do it yourself approach there are so many recipes online and in cookbooks. Finding high protein vegan recipes can be as easy as one click away! Many restaurants and cafes are also offering a fantastic variety of vegan meals on their menus. At our fingertips are vegan desserts (our favourite), and plant-based options are available at supermarkets. Let's not forget there are numerous vegan protein powders to choose from too!
Why is protein essential?
Protein is necessary for good health. Our bodies require protein for growth and repair. Proteins are commonly found in animal sources such as meat, fish, eggs, and dairy products, which contain all essential amino acids our bodies need. Those on vegan and vegetarian diets can get all the amino acids they need by consuming a variety of different plant sources day-to-day. To ensure you're getting enough protein for your body, speak to a trusted health care professional.
Before we share some high protein vegan meals, let's explore some high protein foods.
Lentils
Lentils contain good amounts of protein as well as other nutrients. Lentils are a great addition to soups, salads and dips.
Green peas
High in protein, vitamins and minerals, green peas can be used in many ways! Enjoy green peas in salads, soups, curries, tarts, and more!
Chia seeds
These little seeds contain so much goodness! They have a good amount of iron, calcium, selenium, and magnesium. But this isn't all! Chia seeds also contain omega-3 fatty acids and antioxidants. A good source of protein, chia seeds can be enjoyed in a smoothie, juices or yoghurt. They can be added to other high protein vegan meals too.
Oats and oatmeal
Oats are a popular source that can be enjoyed for breakfast or a snack! Many use oats for their overnight oatmeal, adding other delicious ingredients such as almond milk, nuts, chia seeds, peanut butter, fruit, and more! Oats are not considered a complete protein; though, they contain higher-quality protein than other grains, such as rice and wheat. Depending on the brand purchased and the quantity consumed, oats can have varying amounts of protein per serve. Check the nutritional information on the product for more details.
Chickpeas
A great ingredient to add to salads, soups, and many other recipes, chickpeas contain a good amount of protein, which can vary on the amount consumed. They are also a great source of fibre, iron, folate, phosphorus, potassium, and manganese. Chickpeas can be added to other high protein vegan meals too.
Almonds
An easy snack to take with you anywhere you go, almonds offer a good source of protein. Depending on the amount consumed, almonds contain approximately 6 grams of protein per 28 gram serving. It is essential to consume the recommended amount of almonds as they can be high in calories.
Vegan protein powder
Vegan protein powders are so popular and can be added to high protein vegan recipes. With so many delicious flavours to choose from, vegan protein powder offers a super-easy way to consume protein! We have five flavours available at Happy Way: vanilla, cacao mint hemp, choc pea, peanut butter, and Ashy Bines' triple choc fudge. They contain great amounts of protein, are natural and did we mention they're packed with loads of flavour? Yes, they're delicious!
We've compiled some of our favourite high protein vegan meal recipes. Enjoy!
High protein vegan meals:
Below we share some of our favourite meals with you
Overnight oats
Ingredients
1 banana
1 scoop vanilla protein powder (whey or vegan)
1 cup almond milk
1 tablespoon almond butter
1 cup oats
Method
Add all of the ingredients in a blender (minus the oats) and blend well until smooth.
In a large mason jar, add the oats and liquid mixture, screw the lid on tightly and shake until well combined. Place into the fridge to set overnight. Enjoy in the morning! They're so great for when you are on the go!
 We love high protein vegan meals like this one!
Recipe by @malissafedele
Link: https://www.happyway.com.au/blogs/recipes/overnight-oats
Vanilla vegan "banana bread" smoothie bowl
Ingredients
100-150 grams frozen banana
1/2 avocado
30g vanilla vegan protein powder
10g raw drinking chocolate
1/2 zucchini 1tsp cacao
Method
Add all ingredients to a food processor and blend until a smooth and thick consistency.
Pour into your favourite coconut bowl and top with your favourite toasted granola. Enjoy!
Recipe by @taylormadebod
Chocolate vegan protein pancakes
Servings: 14
Ingredients
1 cup of whole wheat flour
1/2 cup of cacao powder
2 teaspoon of baking powder
2 cups of almond milk
100ml unsweetened almond milk
2 tablespoons of choc vegan protein powder
1 teaspoon of vanilla
2 tablespoons of maple syrup
Pinch of salt
Berries to top
Method
Mix all the ingredients with a whisk until smooth.
Grease a pan with coconut oil and cook each pancake a few minutes on each side.
Top with berry coulis, bananas or chocolate sauce.
To make a berry coulis, heat 1 cup of frozen berries in a pan until soft.
Recipe by @healthyfrenchwife
Link: https://www.happyway.com.au/blogs/recipes/chocolate-vegan-protein-pancakes?_pos=1&_sid=860eb528d&_ss=r
Overnight oats make great high protein vegan meals, depending on the ingredients used! We love the cacao mint overnight oats.
Cacao mint overnight oats 
Ingredients
1 scoop cacao mint hemp protein powder
1 cup oats
1 cup milk of choice
1 tablespoon cacao
1 teaspoon pure maple syrup
Method
In a large bowl or mason jar, add all ingredients, mix or shake well and place in the fridge to set overnight.
Top with a choice of fruit, nuts and seeds! Enjoy!
Recipe by @malissafedele
Link: https://www.happyway.com.au/blogs/recipes/cacao-mint-overnight-oats
Berry Breakfast
Ingredients
5 strawberries
1 banana
1 cup coconut milk
1 scoop vegan vanilla protein powder
1 tablespoon almond butter
1 Medjool date 
Method
Add into a high-powered blender and blend until smooth.
Pour into a jar or glass and enjoy!
Recipe by @malissafedele
Link: https://www.happyway.com.au/blogs/recipes/berry-breakfast?_pos=1&_sid=cdf9d41bb&_ss=r
It's super easy to find high protein vegan meals! And with countless great recipes to choose from, many are simple to make at home. For more recipes and inspiration, check out our blog, recipes page, or Instagram. It's essential to consume the right amount of protein and other nutrients for your body, so consult your health professional to learn more and before taking any supplement.