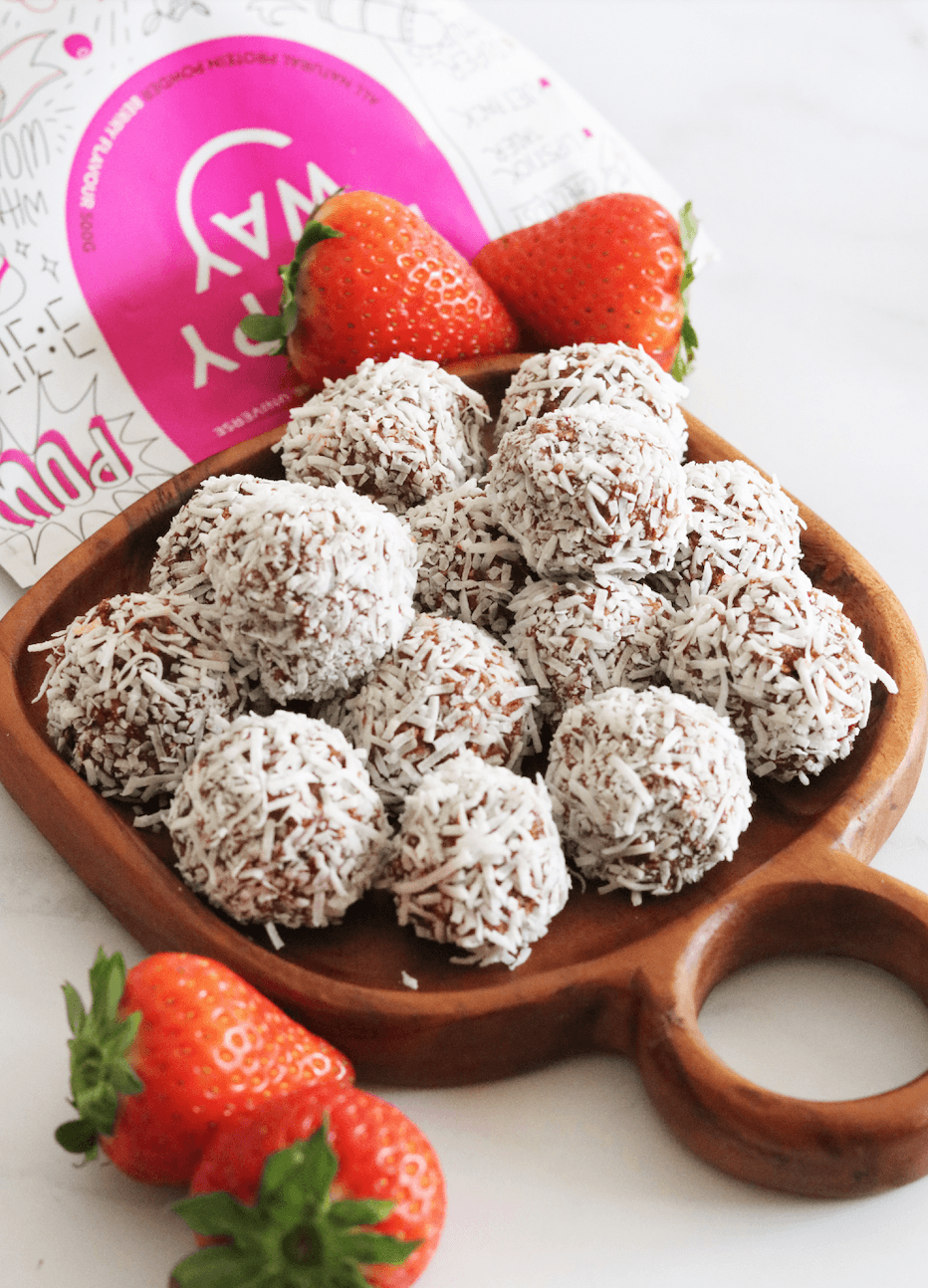 BERRY CHEESECAKE PROTEIN BALLS
INGREDIENTS
METHOD
Add all ingredients to a food processor and blitz until a smooth consistency forms.

Use a teaspoon to scoop out the mixture, and then press and roll it into a ball.

Roll each ball through a plate of shredded coconut until fully coated.

Store in an airtight container in the fridge—enjoy!
Serves 12
Nutrition information per ball:
Energy: 120 calories
Protein: 7 g
Carbs: 10.6 g
Fat: 5.5 g