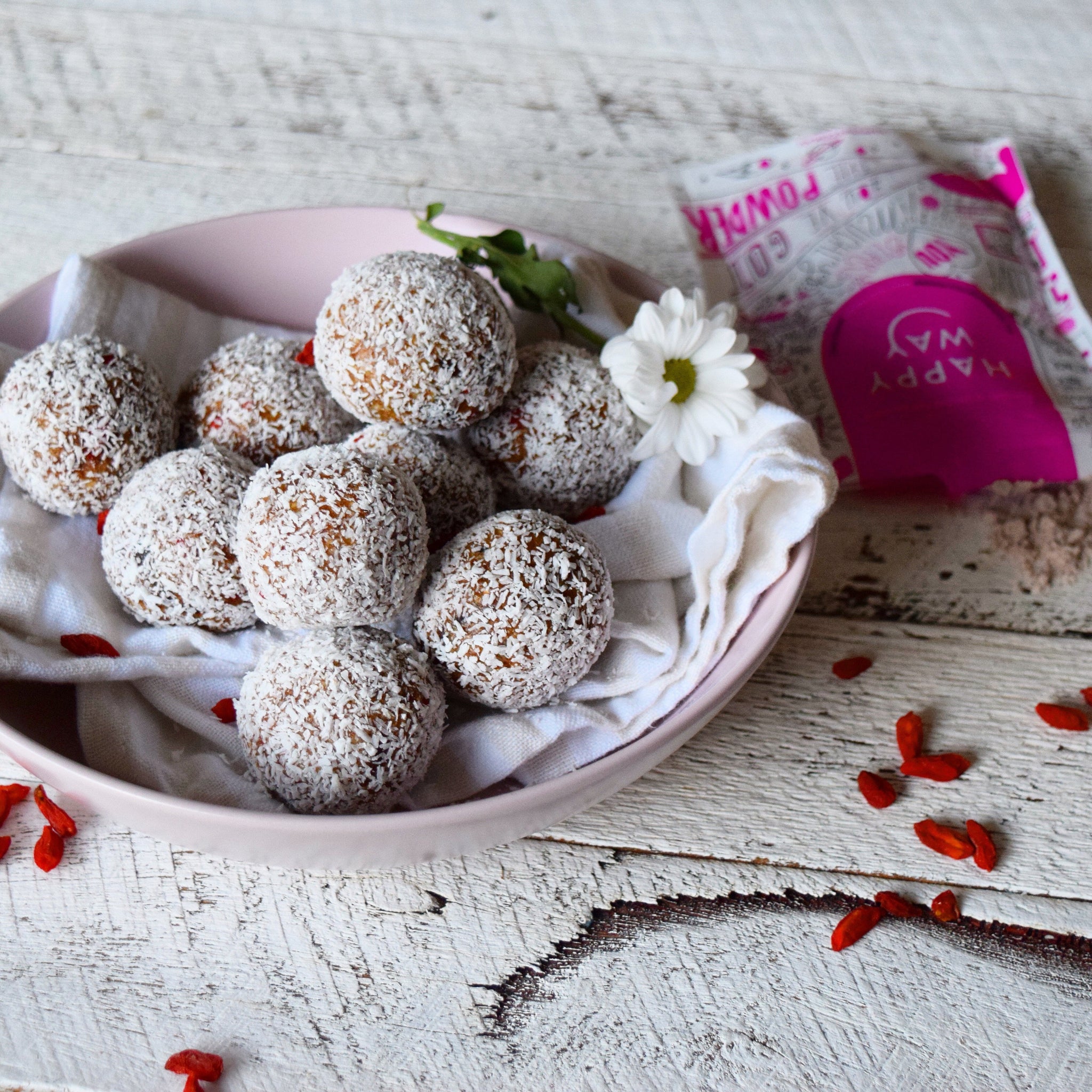 1 cup dates, soaked
1 cup almonds
2 tablespoons I Love You Berry Much Whey Protein Powder
1 tablespoon honey or rice malt syrup
Juice of half a lemon
1/3 cup goji berries
2 tablespoon coconut oil, melted
1/2 cup desiccated coconut & extra to roll
METHOD
Soak dates in warm water for 15 minutes, strain and set aside.
Add almonds to a food processor and blend for 1-2 minutes until it's an almond meal consistency.
Add all the remaining ingredients and blend until well formed.
Roll into balls and coat in desiccated coconut.
Place in the fridge to set for approximately 20–30 mins. Enjoy!
Recipe by Malissa Fedele