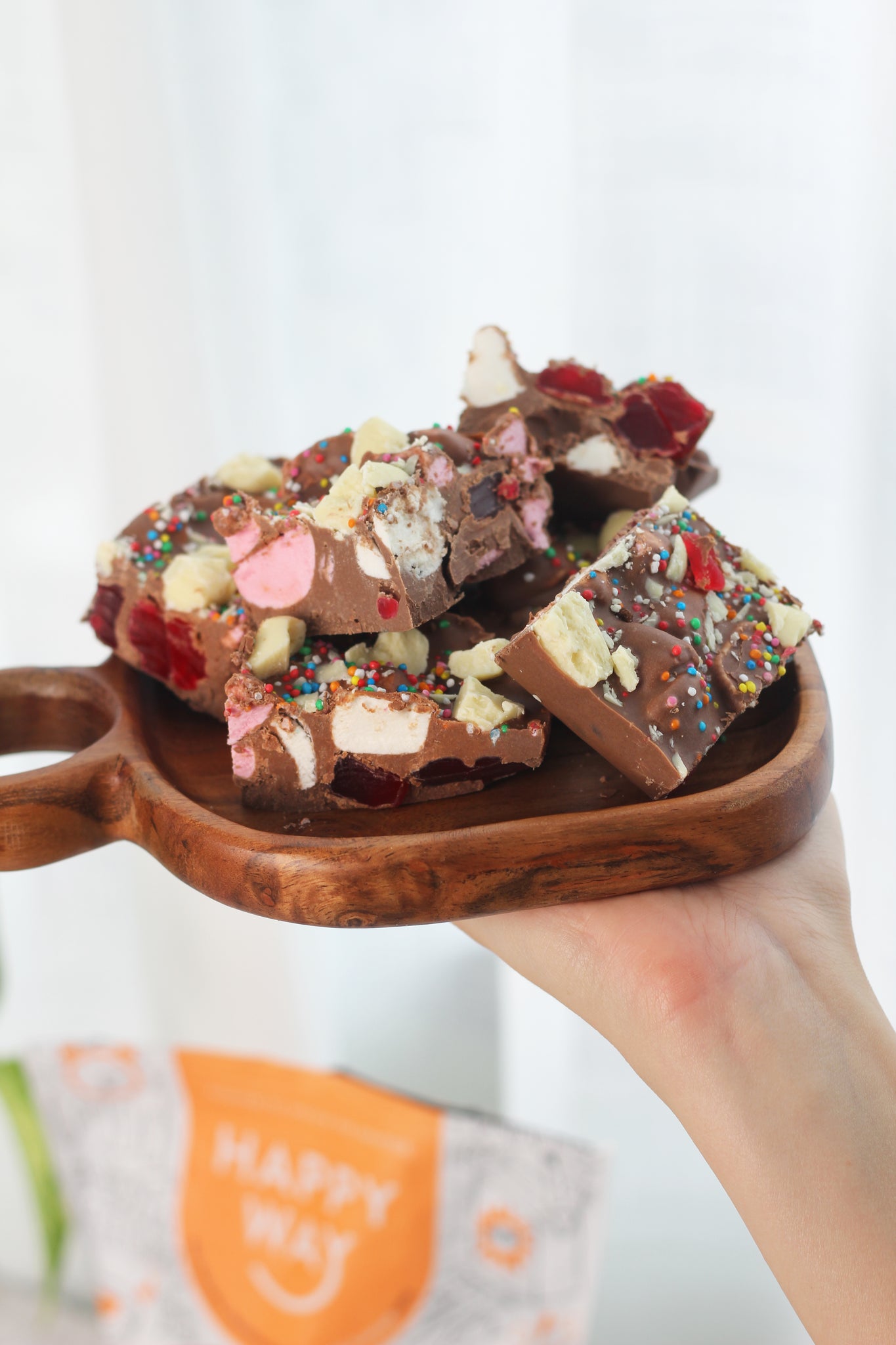 INGREDIENTS
430 g milk chocolate (or chocolate of choice) 

190 g red lollies  

100 g marshmallows 

50 g white chocolate easter eggs 

Sprinkles 

Coconut oil
METHOD
To prepare, line a medium sized dish with baking paper. This will need to fit in your fridge. 

Melt your chocolate in a large heatproof bowl in the microwave with a small amount of coconut oil (this stops it from burning). Make sure you use small intervals (15 - 30 seconds) and stir in between. 

Add a scoop of our Top of the Choc protein powder to the melted chocolate mixture and stir until combined. 

Now you can add your lollies to the melted chocolate mixture and stir until all the lollies are well coated in chocolate. You can also add other bits such as nuts, coconut or even biscuit! 

Pour your mixture in to the dish you pre-prepared. You might need to use a spoon to push it all around and flatten a little. 
Now use your sprinkles and white chocolate Easter eggs to decorate the top. 
Place in the fridge for at least 30 minutes. 
Cut up in blocks and enjoy your chocolate overload!