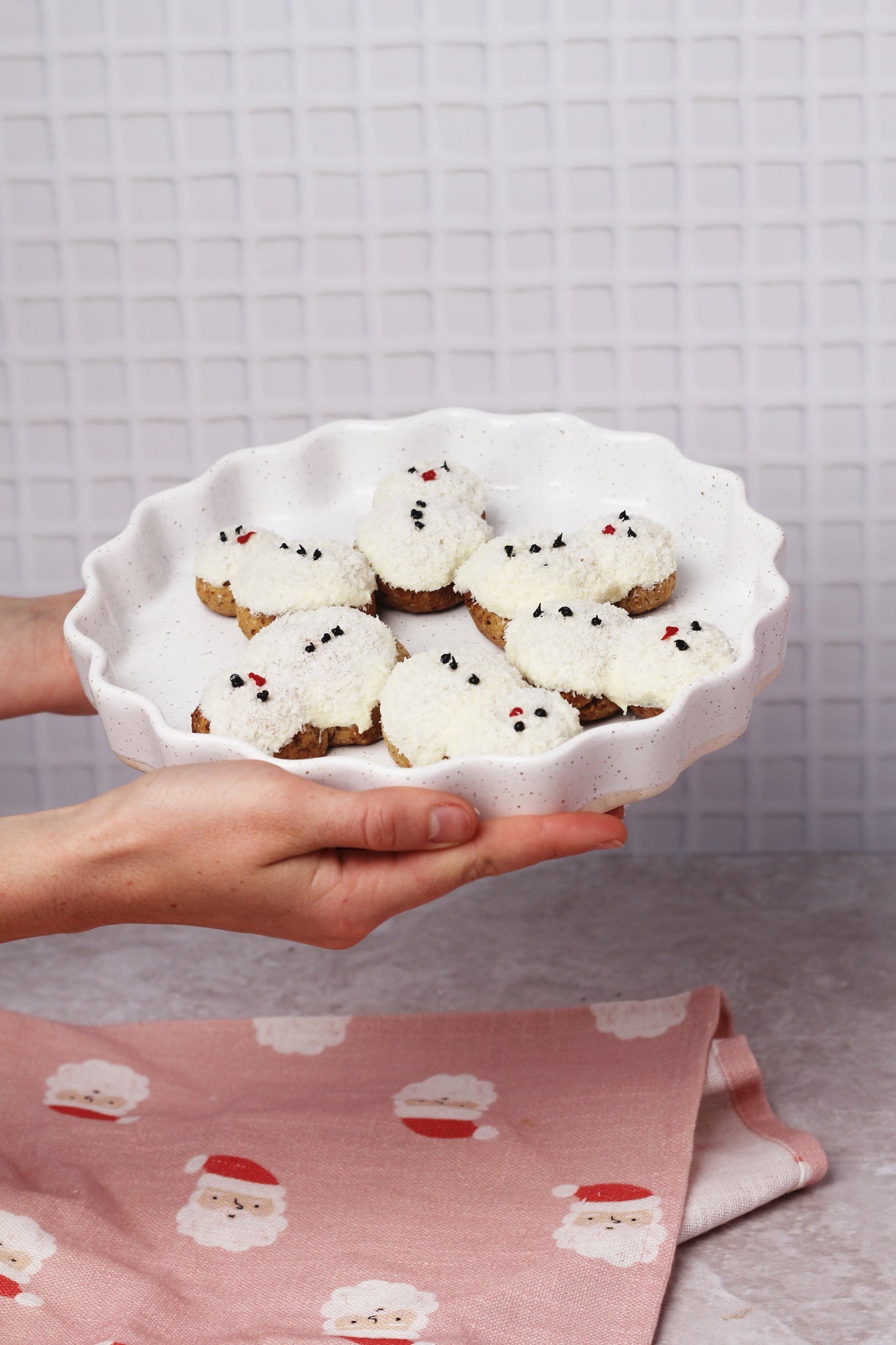 INGREDIENTS 
FOR THE COOKIES:
1 egg

1/2 tsp vanilla extract 

1/4 cup coconut oil 

1/4 cup coconut sugar

2 tbsp maple syrup (or honey)

1 cup buckwheat flour 

1/2 tsp baking powder

1/2 tsp salt

1 1/2 cups almond meal  

1 scoop (30 g) Happy Way Like A Vegan Vanilla Protein Powder
FOR THE TOPPING:
White chocolate 
Decorating icing 
METHOD
Preheat the oven to 180°C.

Line 2 or 3 trays with non-stick baking paper (or your reusable silicone baking mat). 

In a large mixing bowl, mix together the egg and vanilla extract. 

Add in the coconut oil, coconut sugar and maple syrup and stir to combine. 

Add in the flour, baking powder, salt, almond meal and protein powder and stir together to combine well. 

Roll out the dough into circles—one large and one medium to form a snowman shape. Place onto your pre-prepared trays

Bake for 20 minutes at 180°C or until golden brown. 

Remove and allow them to cool on a rack before decorating. 

In a small bowl, melt the white chocolate and protein together. 
Dip the cookies into the chocolate mixture and create snowman faces with the icing—ENJOY.