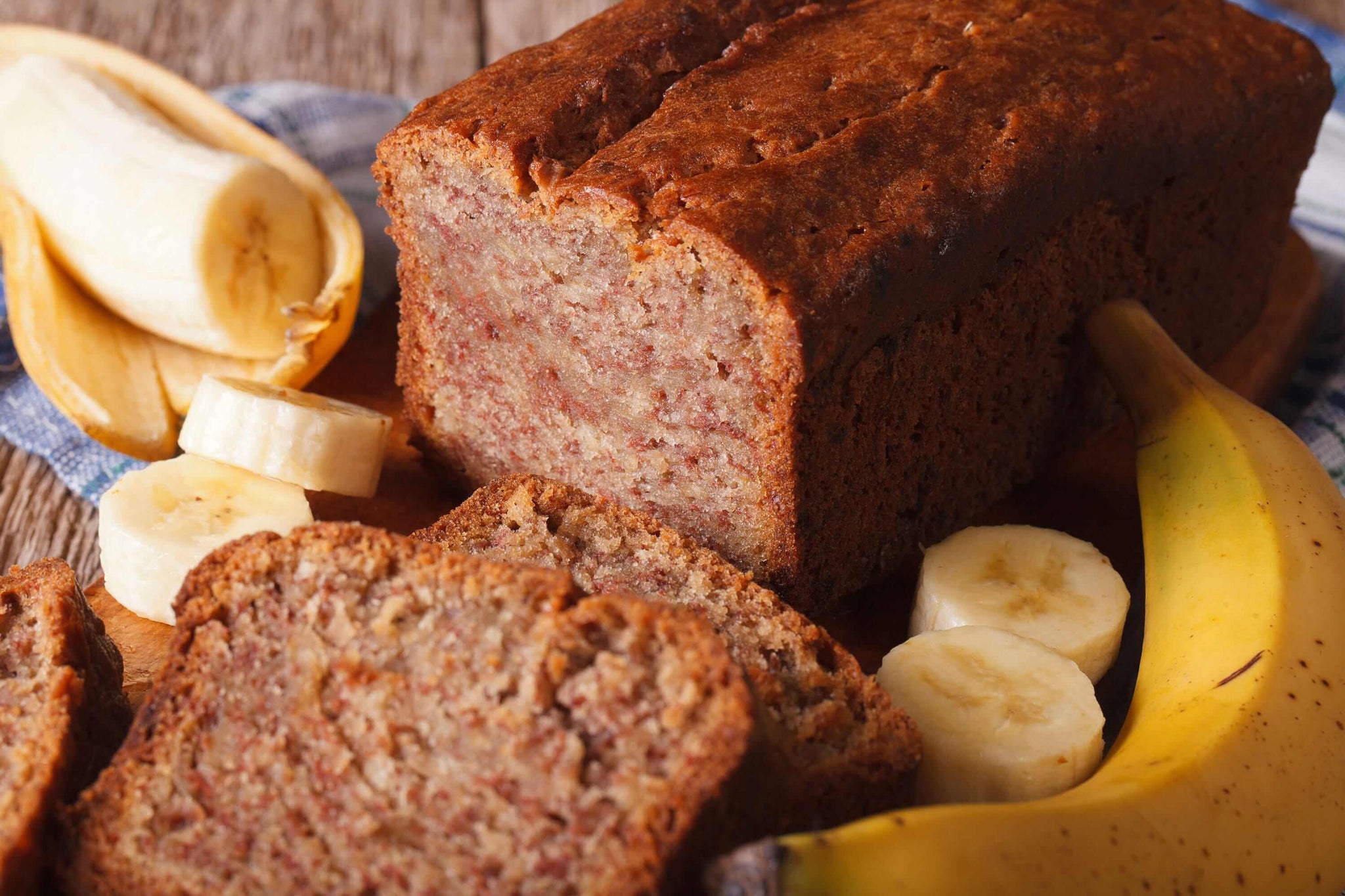 The Ultimate Protein Banana Bread Recipe
Craving dessert, or perhaps a sweet breakfast, but don't want to feel guilty? Our delicious protein banana bread recipe, made with Happy Way's is both easy to make, and low in sugar. Increase your protein intake and satisfy your sweet tooth with this healthy alternative to dessert that the whole family will love!
1/2 cup maple syrup
3 ripe, medium bananas
1 cup buckwheat flour
1/2 cup almond meal
1/4 cup coconut milk
1/4 cup peanut butter
2 eggs
1 teaspoon baking powder
To make a loaf of protein banana bread, begin by preheating your oven to 180°C. 

Combine the bananas, maple syrup, coconut milk, peanut butter, eggs and cinnamon through a processor. Blend until a smooth, creamy consistency is formed. Add the remaining dry ingredients to the blender -

LIKE A VEGAN vanilla protein powder - vegan

, flour, almond meal and baking powder – and continue to blend until smooth.

Line a loaf tin with baking paper. Pour batter into the tin and bake for approx. 45 minutes, until golden on top. (The protein banana bread mixture may appear to be a little underdone once first removed from the oven, but this is okay. The heated loaf tray will continue to cook as it cools. If the bread is left in the over too long, it will be too dry.)
Remove tin from oven, and leave to cool for 15 minutes with the protein banana bread still inside the tray.
Transfer to a cooling rack. Slice and serve with butter.