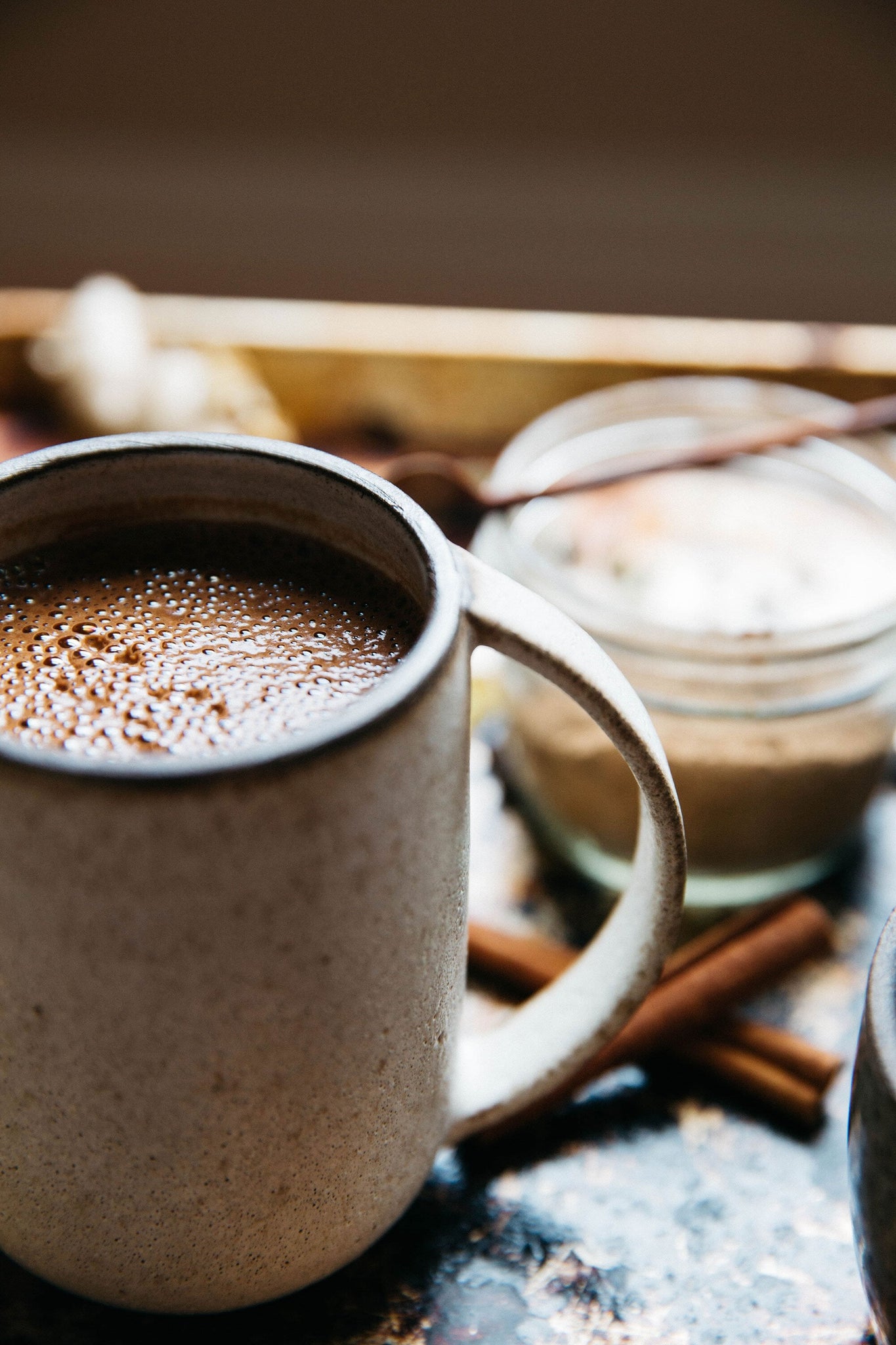 8 Healthy winter recipes to keep you warm and fit this winter
We get it, the last thing you want to think about as you pull on your fluffy unicorn slippers and waltz into the kitchen on a wintery night is an icy cold smoothie bowl. Spring, summer, autumn you are all up in that freezer pulling the last ice cube tray out to whip up your super acai smoothie bowl, but now winter has come and you need some healthy winter recipes to keep you warm. We got you covered girl!

Prepare to drool!

Salted Caramel Protein Pancakes
Mm... Salted Caramel Protein Pancakes! I bet you wish you had some right now, am I right? Packed with energy-boosting protein and lots of good stuff to keep you going through the day. You can garnish your pancake stack with berries, peanut butter or any topping you love. 
What goes great with Netflix? Skillet Cookie Cake of course. The only spooning that will be going on is between you and your cookie cake. A delish bowl of warm doughy goodness that is perfect for a girls night-in treat.

Banana Protein Pancakes

Okay we know, this is the second pancake recipe on the list but they are just sooo good! Plus, you can't go wrong with a stack of banana protein packed pancakes for breakfast. Try putting some coconut yogurt and berries on top for some extra flavour.

The Ultimate Banana Bread Recipe

Often in a rush to work but want something warm and toasty to nibble on during your daily commute? Our ultimate banana bread is the answer! Try garnishing with nuts, filled with good fats to power your brain and then toast and butter before slipping it into a paper bag to take with you.

Protein Chocolate Loaf

You can add this as a tasty snack to your lunch box. A richly decadent protein chocolate loaf that is perfect to enjoy as an afternoon treat to fight off that 3:30itis.

Coffee and Macadamia Breakfast Buns

With a kick of coffee and the good fats of macadamia and plenty of protein, you will love these little coffee and macadamia breakfast buns. Take them with you on hikes as a healthy snack or pack them into your lunch box.

Protein English Muffin

Imagine a deliciously warm peanut butter and banana English muffin on a cold winter morning. What an incredible way to wake up! Feel free to experiment by adding blueberries or other garnishes that you like.

Protein Rich Healthy Hot Chocolate Recipe
Say "No!" to winter blues and cuddle up with our quick, easy and healthy hot chocolate recipe. Created with our TOP OF THE CHOC – whey chocolate protein powder. You can enjoy this warm winter treat that is both delicious and nutritious.
If you love these healthy winter recipes you can find more on our recipes page here.