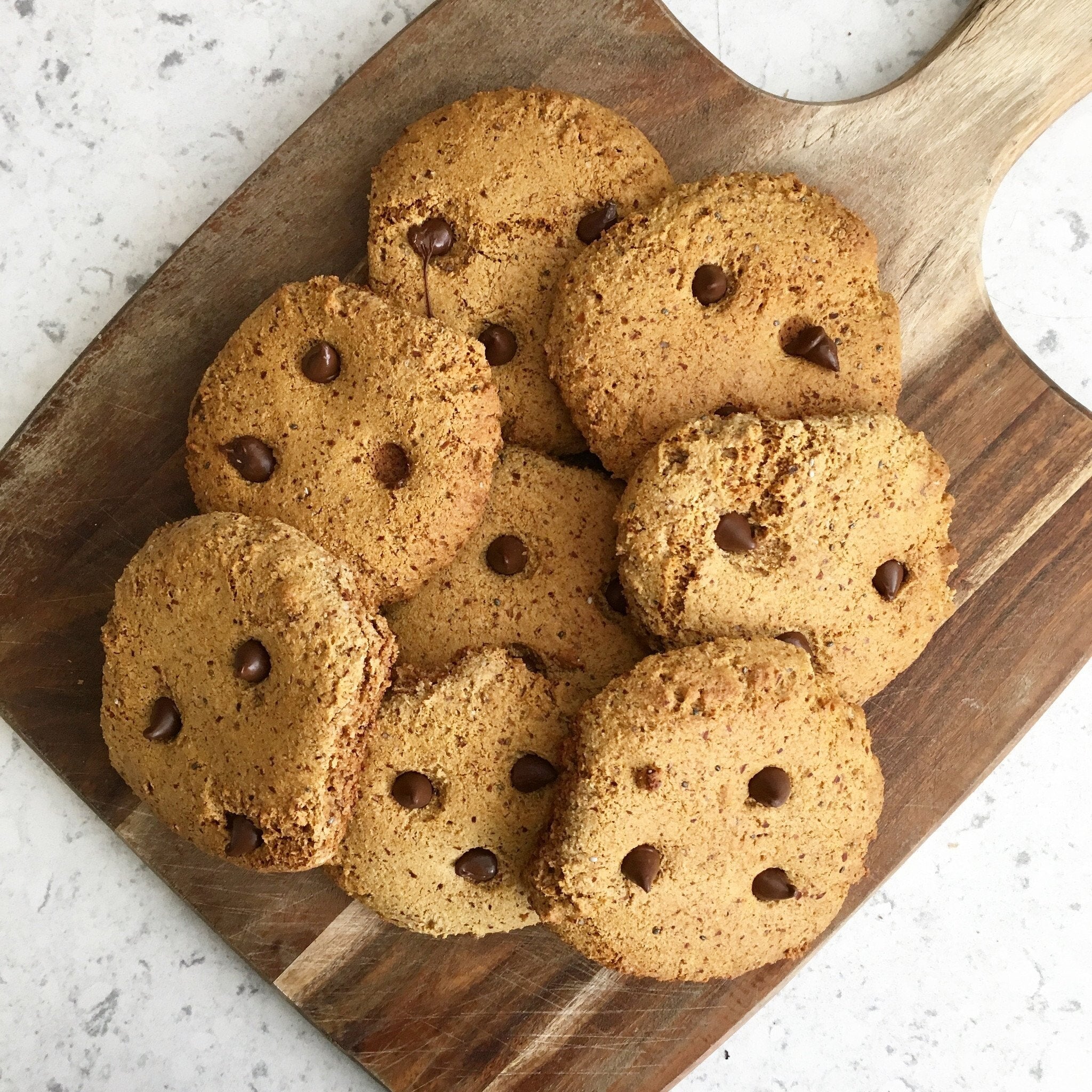 1 1/4 cups almond flour
1 tablespoon of tapioca flour
1 teaspoon of cinnamon
1 teaspoon of baking powder
3 tablespoons of coconut sugar (or brown sugar)
1/2 cup of @happywayau vanilla protein powder
Pinch of nutmeg
1 egg
3 tablespoons of rice malt (or honey/maple syrup/agave)
Optional: Additions – Choc chips, cacao nibs, nuts
Preheat oven to 170 degrees Celsius.
Mix all ingredients in a large bowl.
Roll out batter into small balls and flatten (they expand quite a lot in the oven.
Place in oven for 12-15 minutes (until golden).
Note: They will be quite soft when you take them out of the oven, but letting them rest will make them harder up into cookies.