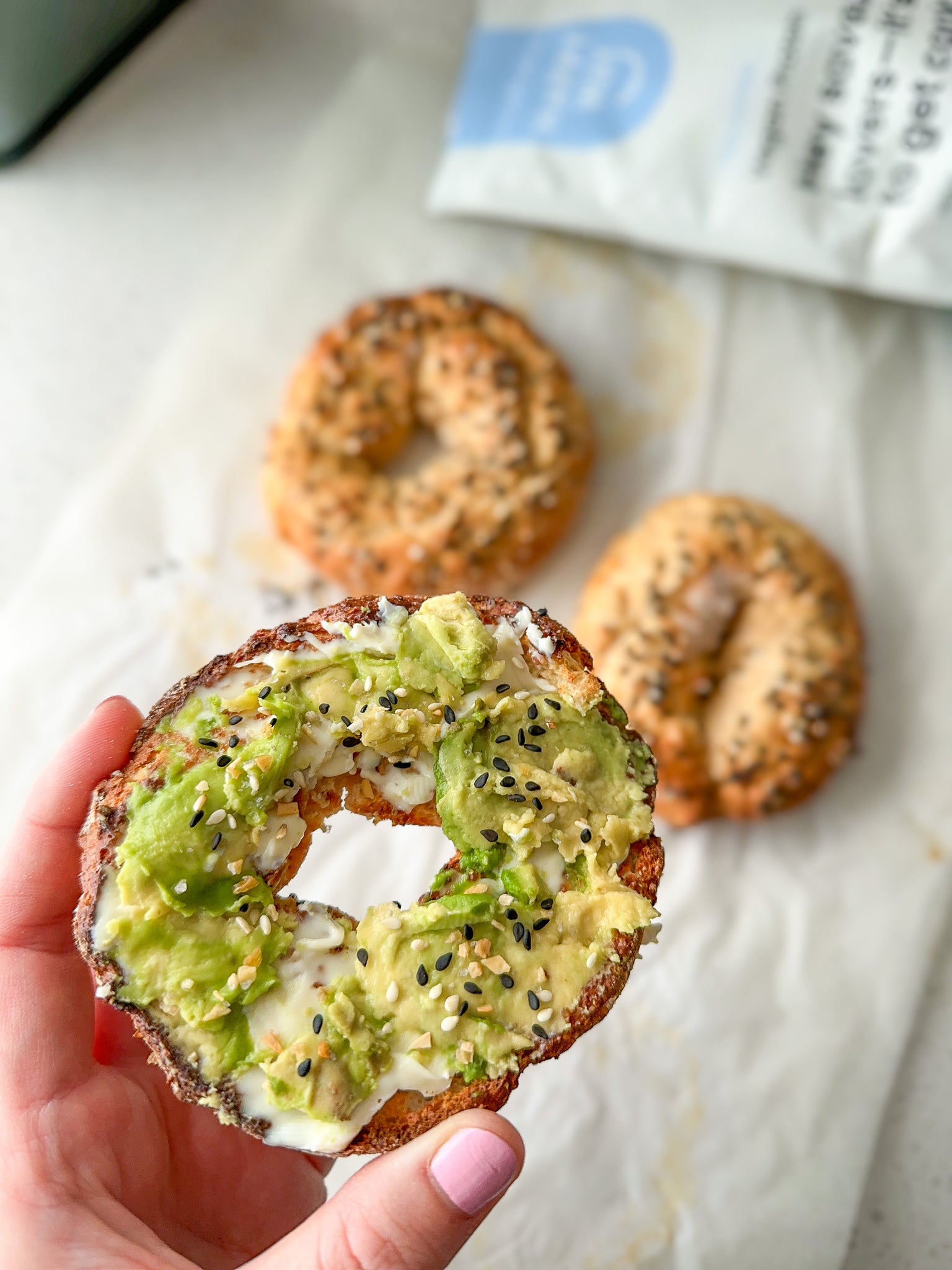 These make-at-home bagels are protein-packed, easy peasy to create, and taste absolutely amazing 🤌🏼🤌🏼 Top with your favourite spreads and enjoy!
Makes 4 
INGREDIENTS 
METHOD 
Prepare a baking tray with baking paper and preheat fan-forced oven to 180°C.
In a medium bowl, mix the dry ingredients together until combined. Add the yoghurt and mix together with a spoon.
Dust your kitchen surface with flour.
Add the dough and make a round ball.
Cut into 4 even pieces. Roll each piece with your hands into a long log-shape and then connect the edges to make a round bagel shape.
Place each bagel onto the lined tray and top with egg white (egg wash) and a sprinkle of everything bagel seasoning.
Bake for 18-20 minutes until golden.
Carefully remove, cool and rest for 10 minutes. Slice in half, toast and top with your favourite toppings. 
Recipe by @bodylovenutrition