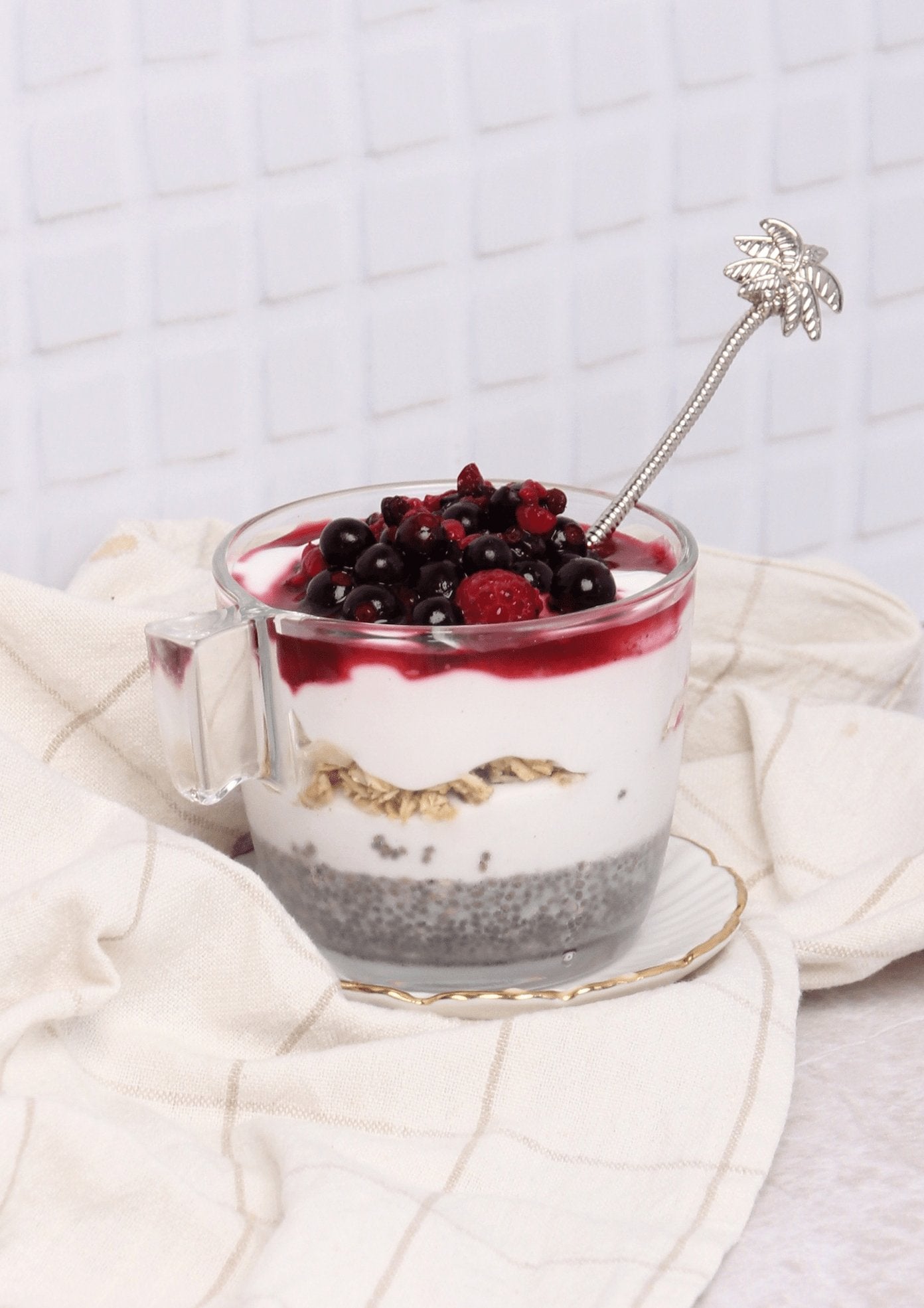 TARO MILK CHIA SEED OVERNIGHT PUDDING
INGREDIENTS
FOR THE PUDDING:
FOR THE TOPPING:
Yoghurt of choice 
Granola
Berries
Any toppings you wish!
METHOD
In a cup or mason jar, combine the milk, chia seeds and protein powder. Stir until it's well combined (you can add more milk for a fluffier texture or less for a more seedy/chia version). Leave this in the fridge overnight so the chia seeds expand. 
In the morning, add your toppings of choice—we layered yoghurt, granola, more yoghurt and berries—and enjoy!